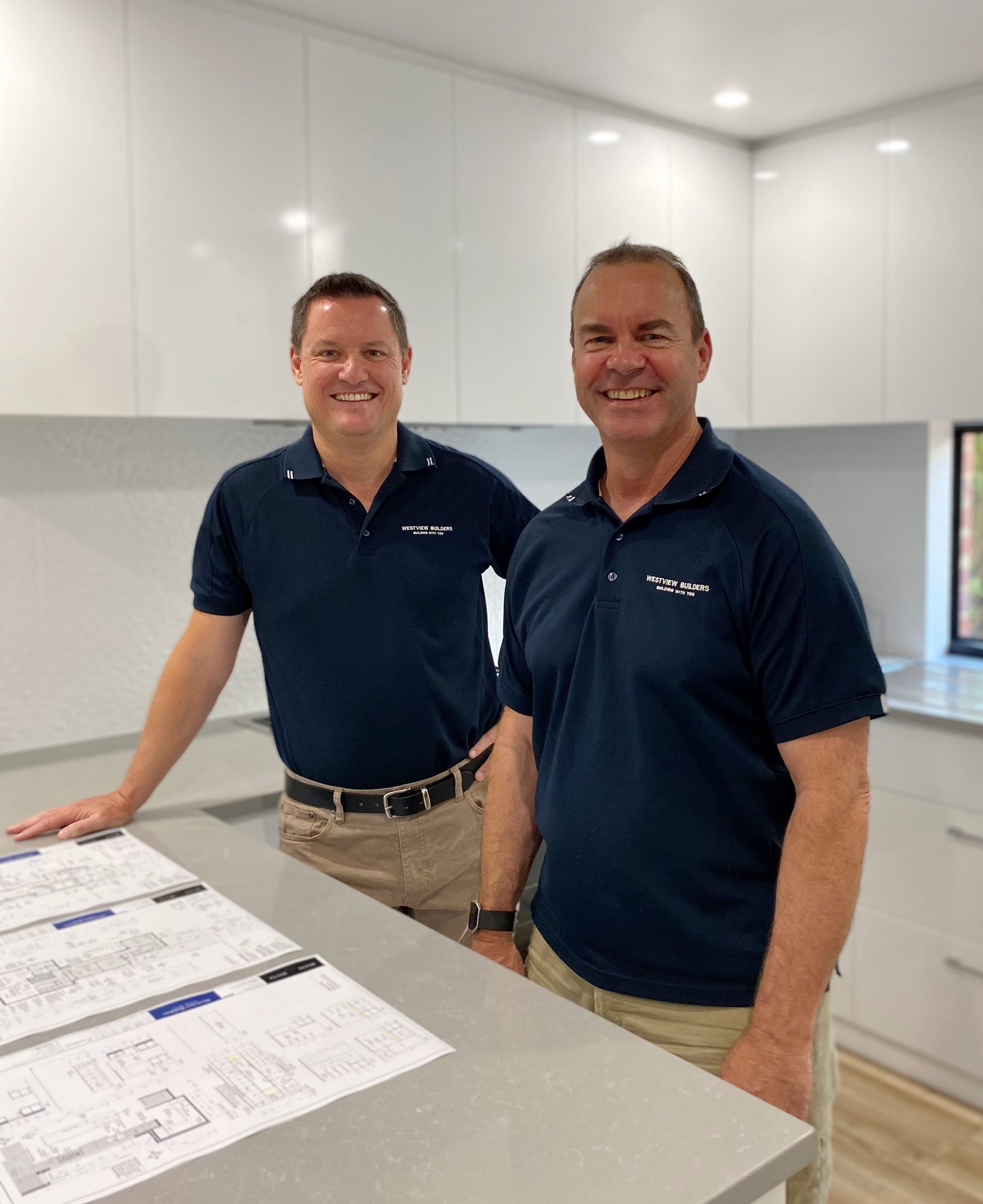 Your home,
your way.
The biggest perk of building with a smaller, boutique business? We've got more time and flexibility for you. Time to sit down, listen to your plans at length, and get on with the serious work of building your dream home.
Your build is in the best hands. We only work with tradespeople who share our vision for excellence, people we've worked with before, and whose reputation speaks for itself. And with low overheads, we get to pass the savings on to our customers, ensuring you get the house you love at a price you like.
We're big on communication and transparency – that means no nasty surprises or unexpected costs. We keep you engaged at every step of the way, making your building journey as smooth as possible. It's why our clients love us. It's why you'll love us, too. Want to know more?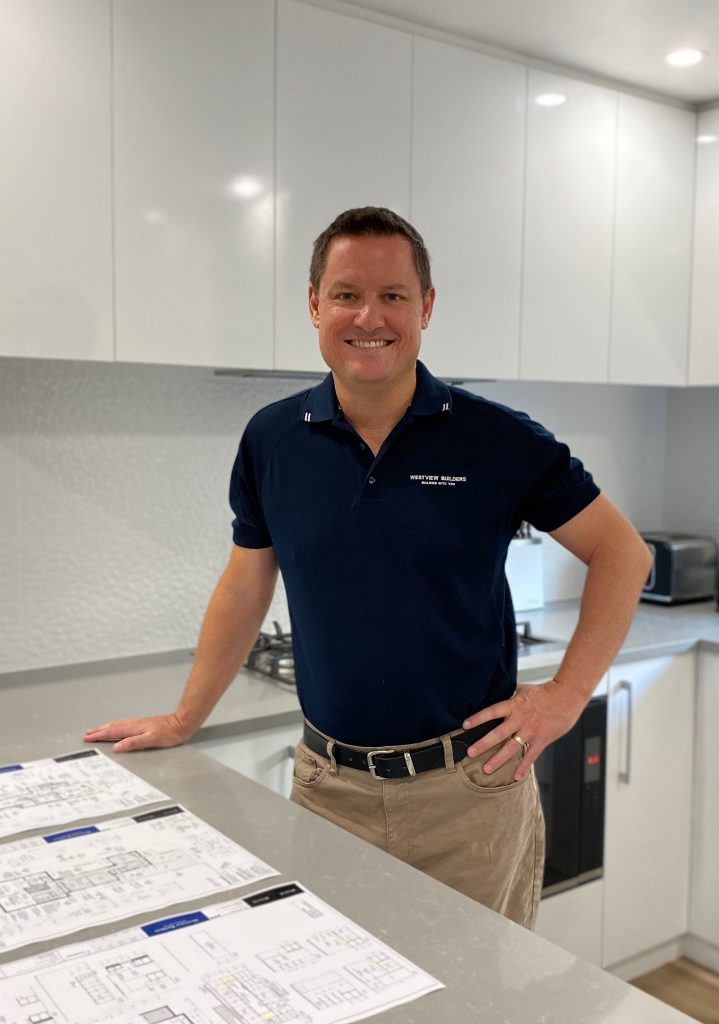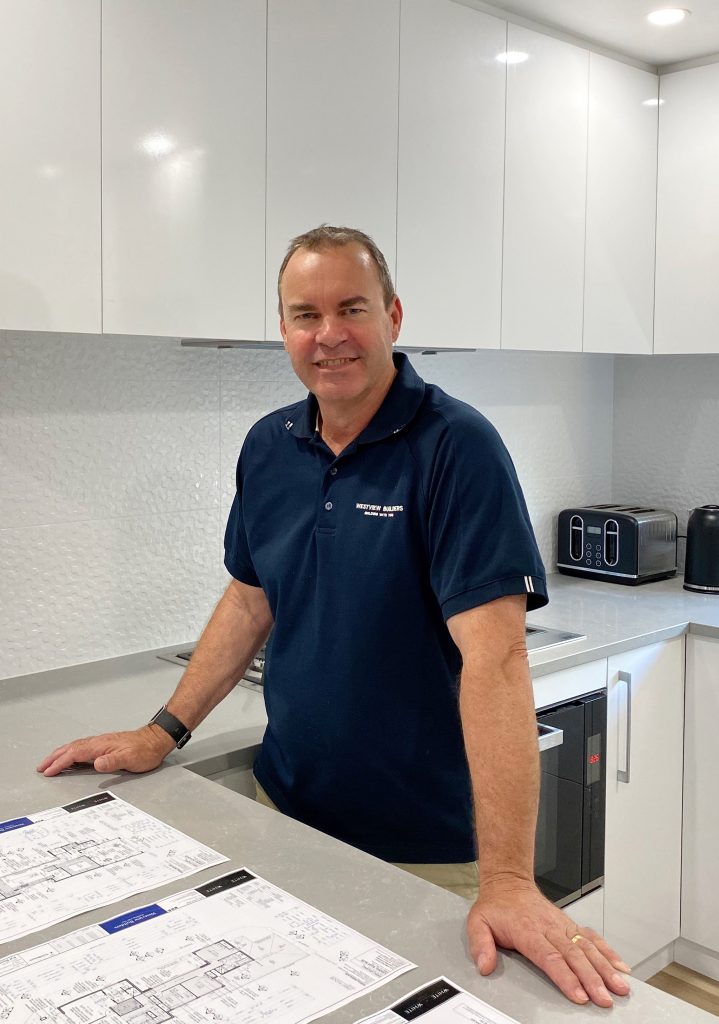 The entire team at Westview are genuinely interested in achieving the best outcome for our us and our new home. It's been a wonderful experience working with them and showing the care and love for a build, as if it was their own. They have great communication and always make themselves available to provide expert advice, as well as maintain a great relationship with their trades.
Will & Mel – North Coogee
``So happy that I entrusted Westview to build my new home. Not only did they build a great quality home, Cameron, Mick & Mitch were readily contactable and all fantastic to deal with throughout the entire process.``
Terese – Palmyra
``My partner and I couldn't be happier with our finished home from Westview builders.
We are so grateful that they made the whole building process so smooth, organised and exciting. ``
Luke and Holly – Darling Downs
We would like to thank you for your invaluable support you have provided to us, both before and during the construction of our first home. Your customer service and availability to accommodate our needs was incredibly mind easing and deeply appreciated.
We are absolutely in love with our house...
Jenny & Gregory
My wife and I would like to thank the Westview team for helping us achieve our dream home. We had some health issues during the build, but we knew it was in safe hands and you built our house with the same care as you would your own.
Stefan and Debi – Coogee
We would heartily recommend Cameron Blackwell & Mick Norman from Westview Builders to anyone who is in the market for a Building Company. With their exceptional customer service, competitive pricing, and attention to detail, building our new house has been a great experience.
David & Terry - Mosman Park
"Thank you for everything. Please feel free to take through the house anyone you like and I hope you sell lots of homes off the back of ours. You have been wonderful and soooo easy to deal with. Feel free to give them my number if they want a reference. Thank you again, we love our home.
Roger and Jan – Rockingham
Thanks to Westview Builders for recently completing the conversion of our garage and extension to our laundry and bathroom.
From our initial meeting we had full confidence in Mick and Cameron's knowledge and skill...
Nat and Josh - Oakford
Thank you again for our beautiful home
Nicky and Trevor – Muchea
We had a challenging reno. Mick and Cameron were fantastic from design concept to finishing up and making sure we were happy. Always honest, upfront and proactive sorting out any issues. Would get them back in a heartbeat. Thanks guys! Job well done.
Glenn and Tara – Lynwood
From start to finish everything ran smoothly, had no problems what so ever. Was happy to take my suggestions on board, they found out if I could do it and yay they could. We had 3/4 of the house pulled apart and put back together beautifully. I am so in love with my kitchen, bathrooms and laundry.
Thank you so much
Emma – Thornlie
``We'd like to thank you all from Westview whether it be Cameron, ,Mick, Jo and the tradesmen, painters etc.
We've appreciated all of your professionalism and can't believe our house has transformed into a fantastic new space.
It looks fantastic and we thank you.``
Jodee and Triston – Carine
``Westview builders have recently completed our second storey addition. My Wife and I are extremely happy with the end Result. Mick And Cam came out to quote our build, we had plans approved by council at this stage... ``
Ryan and Chloe – Leeming